I'm superman but I'm looking like another villain
He showed up with his head shaved and the kind of distinct stubble on his face that every good guy with a gun has in the last 20 minutes of an action movie. Chad was in Chicago with Lloyd and Jake and Mike and his interview was about as exhilarating as a sixth grade Social Studies lecture. I watched it for one minute and 57 seconds and turned it off to watch Mike's.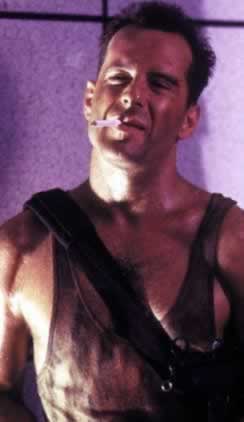 I was bored and yet content because I realized that his composure in front of the microphone was as consistent as it had always been. He still mumbled sometimes and made answers up on the fly, and talked as vague as possible when he didn't feel like, or couldn't do that. He praised and condemned himself as he saw appropriate; not boastful or self depreciative, just a man who's put in enough work to know what he deserves.
"Chad got the swag a little bit last year," Mike said that same day, sitting at the table behind him.
Maybe he shaved his head because he was tired of everyone always talking about how bad his hair looked. But maybe he did it because he told us he has "unfinished business" to take care of and he's too busy to look in the mirror every morning. Too busy wondering how he's going to move 64 yards with a minute, a timeout and a career left when he's down five somewhere in late-November and his mouth's too dry to lick his finger tips. So he sat down with a buzz cut and a suit that screamed I'VE ONLY JUST BEGUN TO FIGHT and silently begged every man with a notepad to make it quick. Sometimes it's the little things that matter.
At the Elite 11 Camp this summer he won the Golden Gun accuracy award. His forearms looked like he'd spent the last four years making origami projects out of old encyclopedias, or bending crowbars into circus animals the way clowns do at birthday parties. And everywhere he goes, he'll tell you that you have to listen, that sometimes you have to shut your mouth and understand that there are people who know more than you do, and that there's nothing wrong with it as long as you embrace it.
"(Mallett's) toned (the cockiness) down," Chad said. "We've tried to get him off that high, but that's how every player is. They come in and they're All-American this, All-American that, then they find out everyone is an All-American. I think he finally realized that and stepped back. His attention span was very short at the beginning … I'd be like hey, pay attention, and when [quarterbacks coach Scot Loeffler] talks to you, make sure you look him in the eye and pay attention at all times, because what he's telling you is very valuable. He picked up on it."
You can tell Chad almost envies Mallett. Not jealous; never vindictive or bitter, but sensitive to the fact that he's been anointed so prematurely. He never dealt with what Chad has, never watched a Rose Bowl vanish into 7-5 when he was only 20 years old and had to listen to everyone tell him it was his fault. It was Braylon's team three years ago, then Mike's when we handed it to him. But it's never been Chad's; it's never even been offered to him.

He's just been kindly asked to prevent it from collapsing. Practice started about a week ago, and since then someone who knows these things told me Chad has been the best player on the team. "Nobody is even close." This is the quarterback of the team I root for.
When Chad won the accuracy award they threw him a yellow shirt and told him to give a speech. Toward the end of it he was swinging his arms a little bit because he wasn't quite sure how to gracefully stop talking. "What these coaches tell you, take it in, practice it, study it, be perfect at it." At that moment he had stumbled his way to a conclusion. "We always say hey, uh…"
He almost forgets what we always say, then rubs is mouth in embarrassment even though he's in the presence of 11 kids who'd probably make a call back home just to tell their mom Chad liked their footwork on a five-step drop. When the camp director was reciting the names of Michigan quarterbacks in the NFL, one of the kids shouted "Chad Henne" before the director could. Another one helped Chad put his yellow shirt on with an eagerness you don't see unless it involves taking off wrapping paper or bra straps. These are the types that carry around folded 8x12s and a black sharpie in their back pocket so he can sign his name on it when the day is over, and yet he's not comfortable looking down at them. He constantly proves that he's mortal, but it's always after he's so aggressively convinced us on the field he might not be.

Off the field he tries so hard to exude no emotion, to be robotic. But he's never flawless, and each time it becomes so vividly clear that he's one of us.
Eventually, he remembered what we always say: "Excellence is good, but, uh, we love perfect... being better."